1) Invest in a daily calendar hopefully your school calendar provided by Fun2Raise!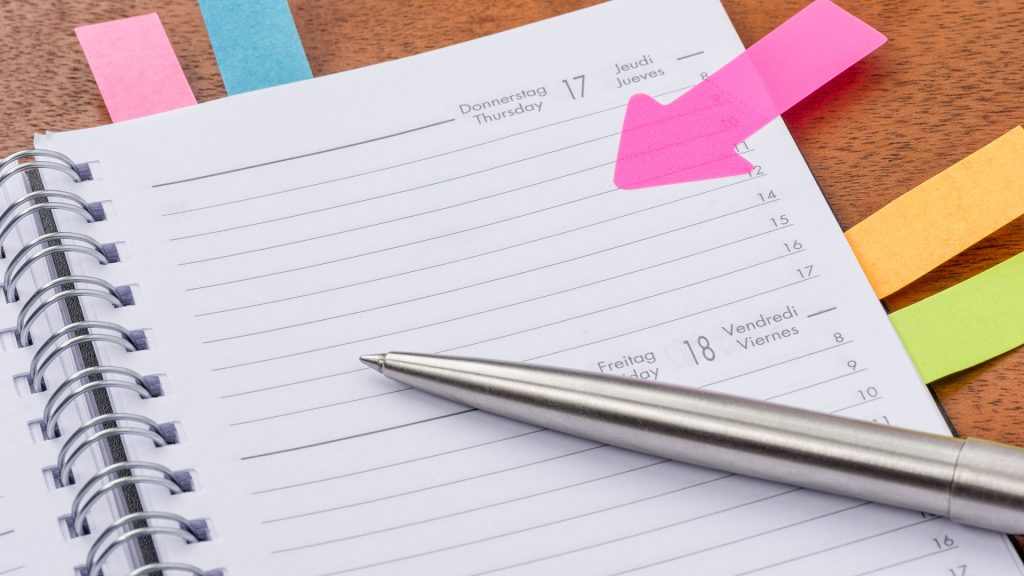 Calendars have been around forever, but they are really the most genius way to keep it all together. Every paper that comes home from school with a date on it instantly gets written in the calendar.
What's for lunch on Thursday? It's on the calendar. What night is garbage night? Family night? It's all written down in the calendar, and color-coded by category. When it's not physically with you, it should be sitting on the counter to be viewed by anyone in the family.
2) Make the family night a priority
The family should come first and with the hustle and bustle of all things entertainment, family functions, school activities, and sporting events, important family bonding can quickly become obsolete. Making sure to pen it in each week and learning to say, "No" to other obligations that may come up on the same night, is extremely important to spending quality time together on a weekly basis.
3) Solve the schedule equation
On top of tossing all of your important schedules and appointments into the planner, you quickly find that it still easy to get lost in a nightly routine. A quick video game or TV show could simply turn into hours of lost time.
Trying to juggle homework, making dinner, baths, one-on-one time, etc. is definitely a lot to manage without any type of direction. Something easy to do is to break out the day in half-hour increments and plan out a "typical" day in your life.
4) Create a meal plan
A very obvious time-saver is meal planning. Create a meal plan/shopping list that hangs inside the pantry door or on the fridge, ensuring that when something runs out, you can add it right to the list. Plan your weekly meals before you head off to the grocery store.
Only spending time shopping for what you need, saving some money not buying what you don't need and then doing as much of the preparation ahead of time means all you need to do is peek at the planner each day and make whatever is on the list!
5) Create a 'dump zone'
Use a memo station to stash kid's papers that you get home throughout the week, along with all of your mail. Each Sunday take 10-15 minutes and recycle or file all the papers in each slot.
Since piles can form quickly, and as much as you believe in the "return things right where you found them" idea, it's not always practical. Keeping one basket or bin dedicated to dumping your "stuff" each week, is easy to stash away when company comes, and is gone through at least once a week to return items to their home. This is also a great task for little ones looking for ways to become more helpful around the house!